On March 20, "People's Daily" published a report on Jintian Copper's "Intelligent Assistance in Resuming Production".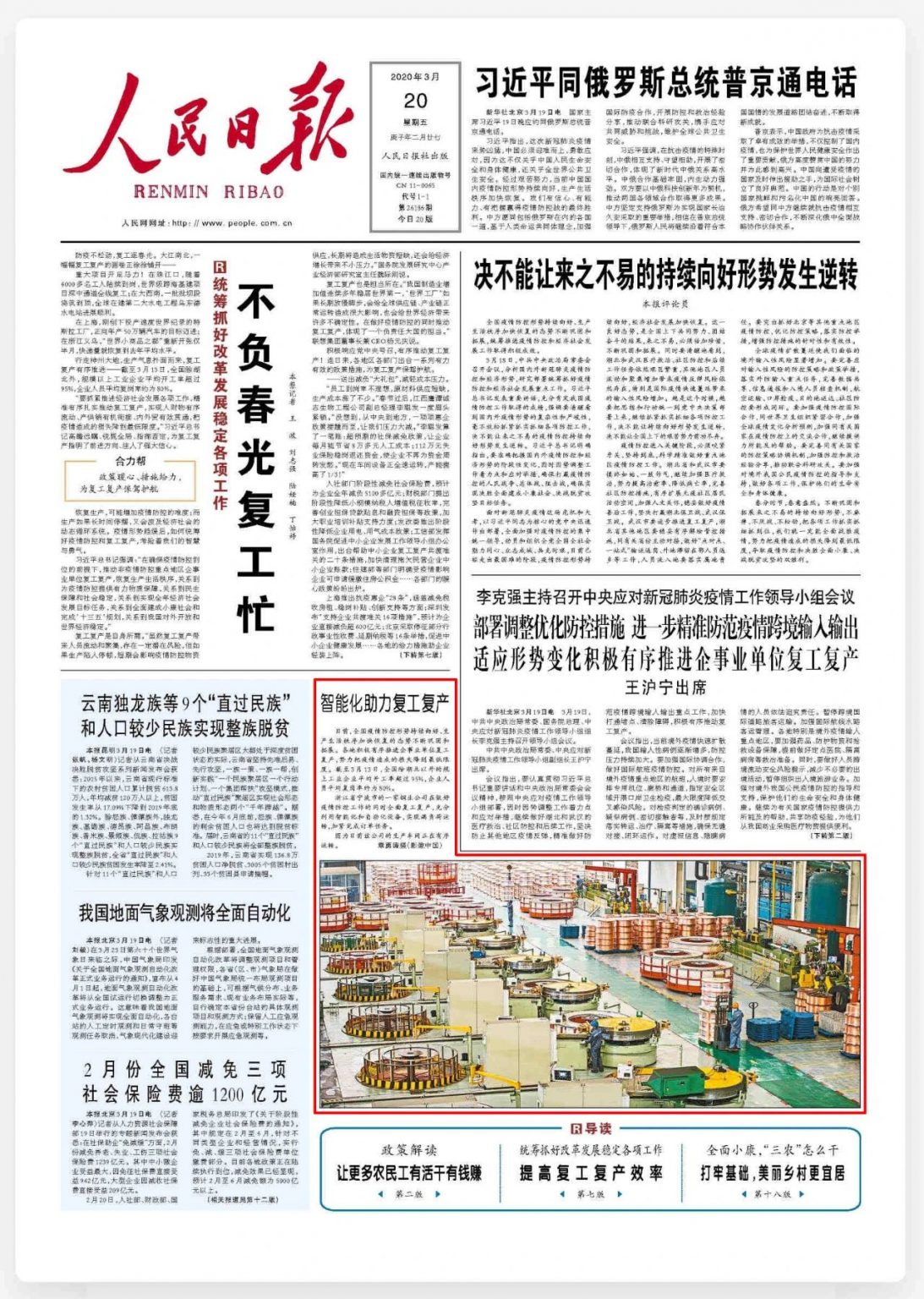 The report pointed out that with the continuous improvement of the national epidemic prevention and control situation and the accelerated recovery of production and living order, the company has fully resumed production and production while doing the epidemic prevention and control work. Run at full capacity to speed up the completion of order tasks. At present, the company's production workshop is running orderly.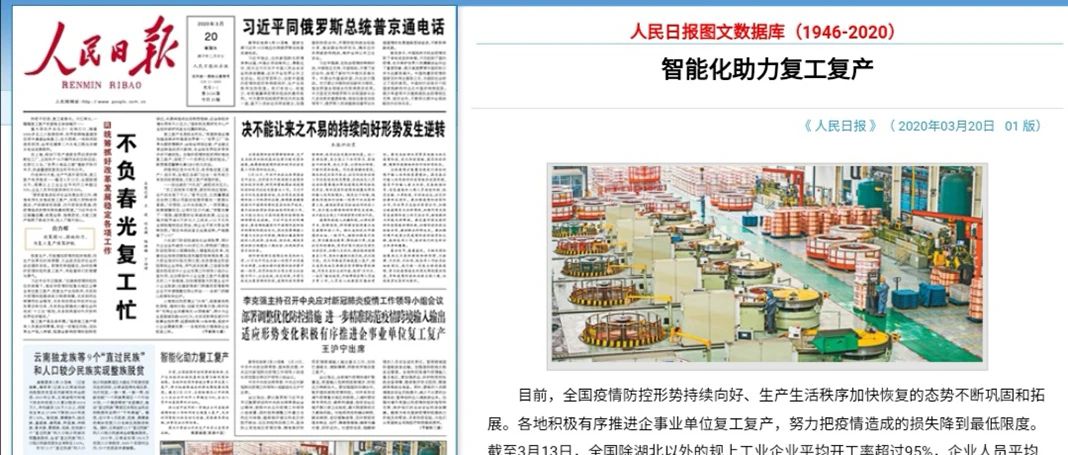 Jintian Copper's rapid and full-scale resumption of production benefited from the vigorous construction in intelligence. Under the guidance of the "management internationalization and manufacturing digitalization" strategy, the company has vigorously introduced the world's top equipment, a number of digital and intelligent projects have been vigorously promoted, accelerated the intelligent coverage of production lines, built a world-class smart factory "Five-scale" enterprise goals of "scale, platform, intelligence, internationalization, and green" provide a strong driving force.