Recently, Japan's top three metal professional newspaper "Japan Steel" (Japan Metal) conducted a special report on the Japanese subsidiary of Ningbo Jintian Copper (Group) Co., Ltd. (Jintian Copper Japan Co., Ltd.) The high quality, high performance, high stability of Jintian copper pipes and enameled wire products and the competitive advantages of Jintian Copper in overseas markets.
Jintian Copper Japan Co., Ltd. was established under the guidance of Jintian's "internationalization" development strategy, dedicated to the development of major Japanese customers. In 2019, Jintian Copper Japan Co., Ltd. organized a number of Fortune 500 companies to inspect the company, and has successfully obtained sample orders for some Japanese core auto parts suppliers, which laid a good foundation for Jintian products to enter the supply chain system of Japanese major customers. The basics.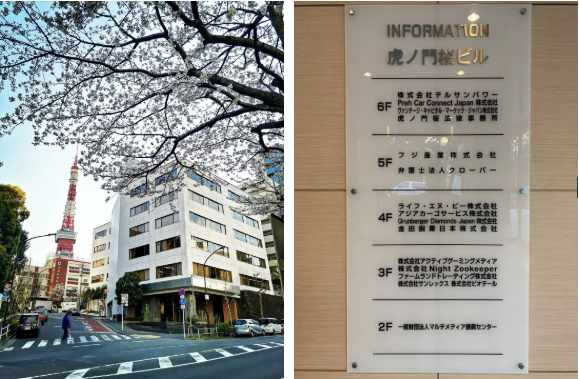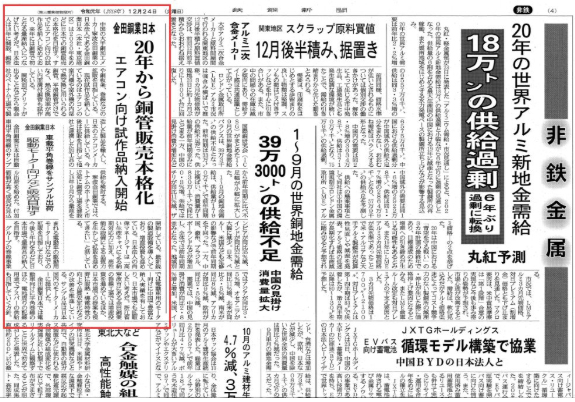 Original translation (partial):
Jintian Copper Japan Co., Ltd., a Japanese subsidiary of China's leading copper processing manufacturer Ningbo Jintian Copper (Group) Co., Ltd., was established in 2018. The company's goal is to provide Japanese companies with high-quality copper pipes and copper plates Products and services such as tape and enameled wire.
In addition to smooth tubes, Jintian Copper's copper tube products also have internally threaded tubes with high heat exchange efficiency. Jintian Copper has established a copper pipe factory near Ho Chi Minh City, Vietnam, and began mass production in September 2018. The company introduced the most advanced manufacturing equipment and continuously invested to increase production. The manager of the Japanese subsidiary said: "In addition to responding to lead times with capacity advantages, we also hope to use the quality capabilities of high-performance equipment to meet customer needs and expand sales."
Jintian Copper 's enameled wire products have a mature supply system and high technical level in the Chinese motor field. In addition to continued investment to increase production, it is also committed to research on product heat resistance and conductivity in order to achieve success in the Japanese market At present, samples have been provided to Japanese motor manufacturers.