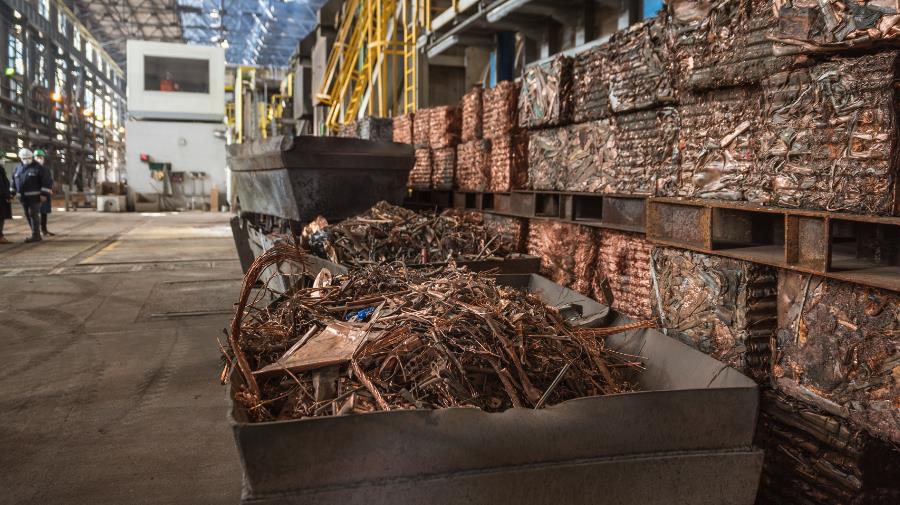 Copper scrap prepared for recycling at copper smelter. (Stock image)
China published the third list of 66 domestic firms that would be allowed to import copper and aluminium scrap on Thursday, the country's metals recycling body said in a statement.
The world's biggest metals consumer had given a green light to two batches of domestic importers and foreign suppliers for metals scrap trade as it banned imports of solid waste from 2021 on environmental concerns.
The certified importers in the third batch are from 12 provinces and regions in China, including units of Jiangxi Copper and Aluminum Corp of China, the recycling branch of the China Nonferrous Metals Industry Association said in the statement.
The list will open to objections until Aug. 2.
"Affected by overseas pandemic situation, a third party will still carry out on-site verification of foreign suppliers," said the metals body, adding the third batch of certified suppliers will be announced later.
(By Min Zhang and Shivani Singh; Editing by David Evans)