SP Angel . Morning View . Thursday 24 03 22Gold and Base metals rise as Chinese smelters lockdown. Ariana Resources (AAU LN) – Exploration alliance with NewmontAtalaya Mining (ATYM LN) – Record 2021 copper output pushes 195% rise in EBITDA to €199.1m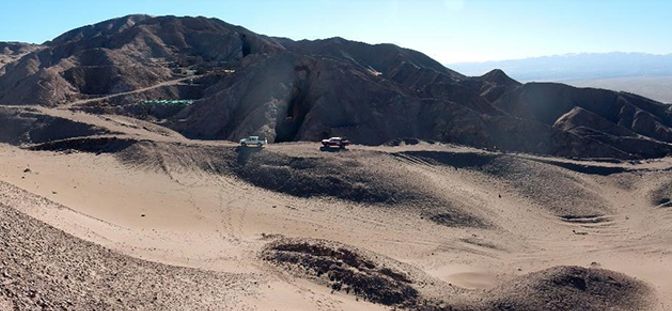 SP Angel . Morning View . Thursday 24 03 22
Gold and Base metals rise as Chinese smelters lockdown
Ariana Resources (AAU LN) – Exploration alliance with Newmont
Atalaya Mining (AIM:ATYM, TSX:AYM) (ATYM LN) – Record 2021 copper output pushes 195% rise in EBITDA to €199.1m
Atlantic Lithium* (ALL LN) – Ewoyaa MRE grows +40% with ~70% in the Indicated category
Bluejay Mining* (JAY LN) – BUY – KoBold Metals ramp up work program at Disko-Nuussuaq as Bluejay raise $7m to complete feasibility on Disco ilmenite mine
Horizonte Minerals (HZM LN) – NED appointments
KEFI Gold and Copper* (KEFI LN) – Exploration at new Al Godeyer licenses identified similar to Hawiah gold/copper mineralisation
Gold climbs as EU and US discuss additional Russian sanctions, ETF holdings extend rise
Gold climbed to $1,944/oz, having settled around $1,925/oz earlier this week.

The move suggests gold has shrugged off headwinds in both Powell's comments on a more aggressive rate hike schedule and rising 10-year Treasury yields.

The rally was triggered by the US and EU's plans to slash dependency on Russian oil and gas as the G7 meet in Brussels today.

Investors look to gold as a hedge in anticipation that additional sanctions will support oil prices, subsequently adding to inflationary pressures in the West.

Gold demand is visible in ETF holdings, which have risen for a 10th day in a row, up 361,288oz today and 7.7% this year. (Bloomberg)
Shanghai nickel jumps 17%, LME nickel up 15% as volatility continues to shake market
You have to love the LME nickel market in particular with prices trading 15% higher today to their trading limit at $37,235/t.
Shanghai nickel prices tracked the LME 15% jump from the previous day, closing at $36,666/t.

Analysts suggest Tsingshan, (the antagonist of the $100,000/t LME nickel squeeze) among others, have held significant short positions on the nickel market.

Volumes have significantly shrunk on both exchanges, with further volatility expected as a result of a thin trading market.

SHFE brokers are reporting net-long positions on nickel futures.

Nickel has always been a dangerous metal. It's like a big, old, Croc which lies still, waiting for its prey and just when the wildebeest are splashing in the liquidity it gorges on anything it can snap at.