Recently, the Zhejiang Excellent Industrial Product Selection Committee announced the selection results of the "2021 Zhejiang Excellent Industrial Products". The "gas valve with switch status identification" independently developed and designed by Jack Long Precision Co., Ltd. won this honor.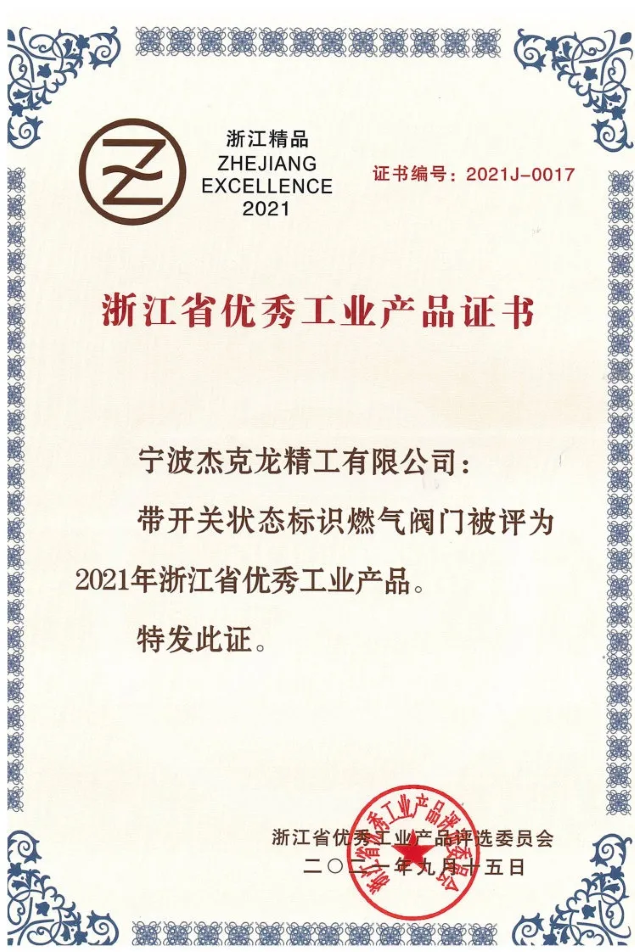 The achievement of the honor is the industry's full affirmation of Jintian Copper's independent innovation capabilities and R&D achievements, and demonstrates Jintian Copper's market leading position in the field of civil valves in China. Jiekelong Precision will continue to increase scientific and technological research and development and enhance its independent innovation capabilities. Inject more technological innovation content into the product.
The selection activity aims to create an ecosystem of collaborative innovation of high-end products and advanced manufacturing, comprehensively promote quality changes, efficiency changes, and power changes, improve product social visibility and added value, enhance product international competitiveness, and better create an excellent industry in Zhejiang Province The "golden business card" of the product.