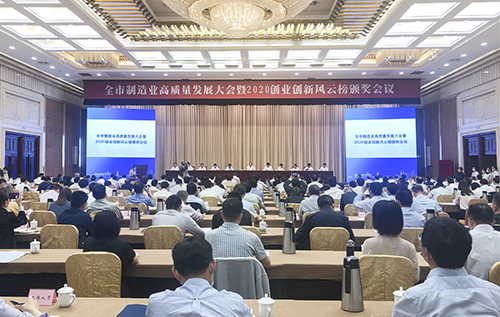 On the afternoon of May 19th, the Ningbo Municipal Party Committee and Government held the city's manufacturing high-quality development conference and the 2020 Entrepreneurship and Innovation Award Presentation Conference. The company was appraised for its outstanding performance:
2020 year
Ningbo Top 50 Tax-paying Enterprises in Manufacturing Industry
Top 50 Taxpayers in Ningbo
National manufacturing industry single champion enterprise (product)
Ningbo Future Factory
Lou Cheng, the company's president, was invited to participate as a representative of 100 billion breakthroughs and future factory enterprises, and delivered a keynote speech at the conference on "Striving for the Fortune 500 Companies Leading by Technological Innovation".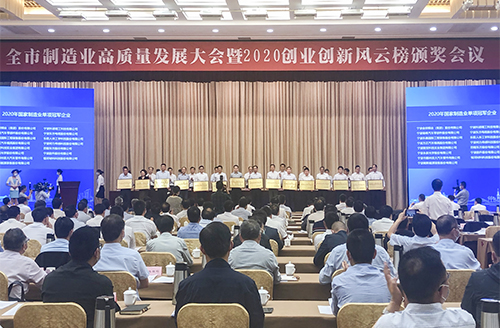 ▲President (seventh from left) receives the "Manufacturing Individual Championship" medal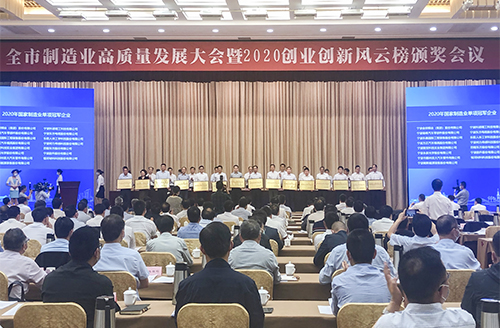 ▲Zheng Dun (second from left), President of Industry III, receives the "Factory of the Future" medal
In 2020, the company's total revenue will exceed the target of 100 billion yuan, and the total amount of copper processing will reach 1.38 million tons. The president expressed his heartfelt gratitude to the municipal party committee and government, leaders at all levels, and all sectors of society for their strong support and help, and "adhere to global layout, talent first", "adhere to technological innovation, promote transformation and upgrading", "adhere to intelligent manufacturing, embrace the future" Development" to share experience.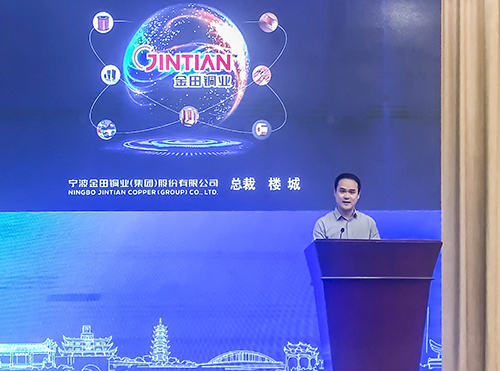 The president pointed out that in the face of the "14th Five-Year Plan" full of hopes and challenges, the company will continue to adhere to the entrepreneurial spirit, continue to deploy the global value chain, adhere to the two-wheel drive of cutting-edge technological breakthroughs and digital transformation, and further expand and strengthen, and take high-quality development. road. In Ningbo's mission to be a model student of an "important window" and the practice of building a modern coastal metropolis, we will contribute to Jintian!